Sushi is very greedy. She is on homecook food diet, and I do not give her kibbles. There is once that she steals Miki's kibbles for one meal, and end up she threw up yellow bile. So scary XD That's why I caged Miki when she is eating.
See Sushi's greedy face: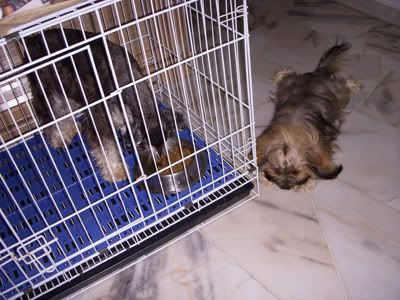 Just can't let her take more kibbles, don't want her to throw up again.