Today, we had
kailan
as our dinner. XB and XX also had their share!
XB rushed to the leaves and biting non stop:
And as usual, the lady XX walks slowly towards her share: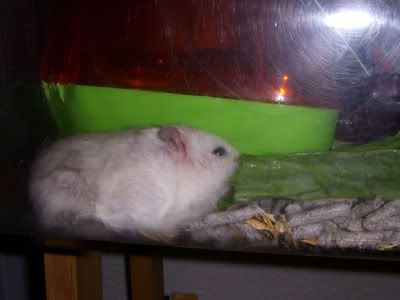 Wonder how to make XX more greedy. I have bought her multivitamins to increase her appetite, but it seems not helping a lot yet. But she is already growing in size!