My mom, aka my girls grandma loves them so much, and she always buy something for them to eat.
Yesterday, she bought this: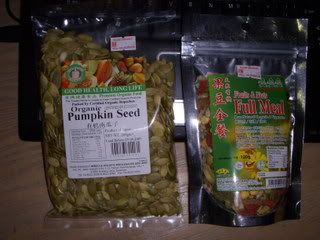 The organic pumpkin seeds and mixed nuts and fruits for Xiao Bai and Xiao Xiao!! I was so surprise! In my heart, I was asking, where is my portion?!? When my mom just get home, she talked to Sushi, "Sushi come and see what I bought for XB?" and then she add this "Don't jealous, I bought you an apple too!".. now where is mine!?
This is XX eating the organic pumpkin seed. She loves it, XB too.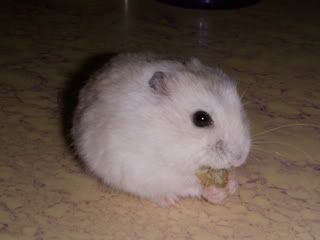 This is not the end. This morning, my mom bought corns for them!! Fresh Cameron Pearl Corn from the market. Look, XB loves the corn so much!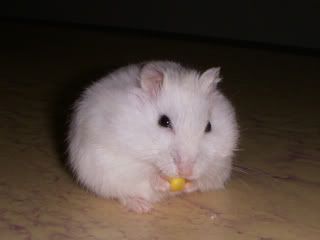 Mom placed her on the table, and about 7-8 corns on the table, all XB did was to pick up and hide in her cheek! Cheeky fella..