Mommy brought me to her aunt's house, and we stay there for 3 days. There were so many kids there, and they love me!
It is fun playing with so many people!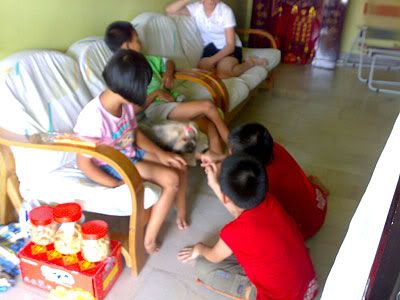 This is Kah Lai jiejie..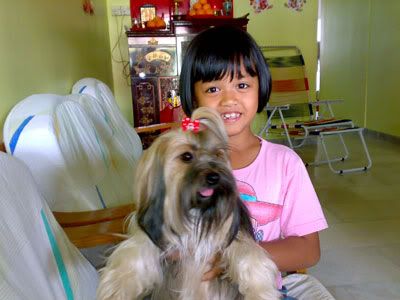 This is Ah Liang gorgor..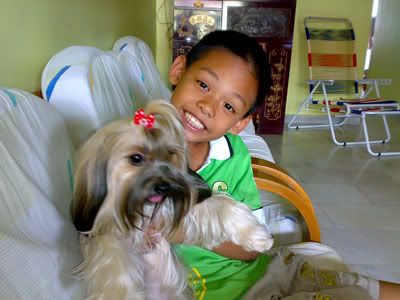 They are brother sister =)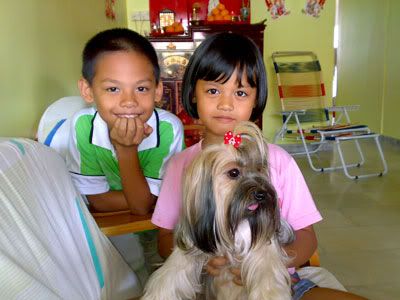 Where are the adults? Look at what the adults doing?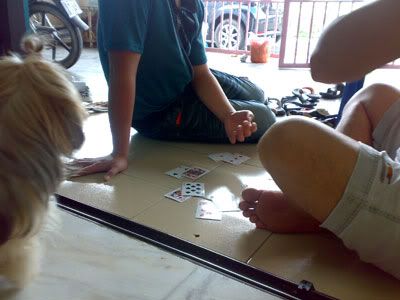 Oh they are playing cards... Can I join?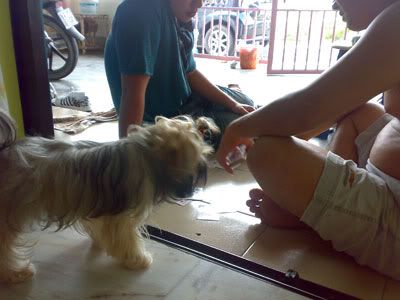 They don't let me play together...
So mommy play taking photos with me!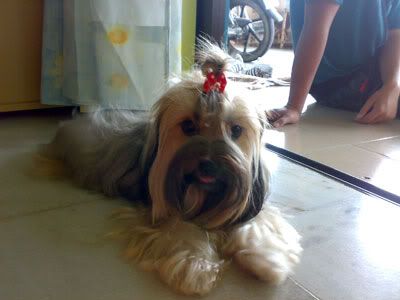 The next day, mommy brought me out to visit some of her cousin's friends. I get to run around, and try to ask for food! But I know they won't give me. Hmmppphhh!!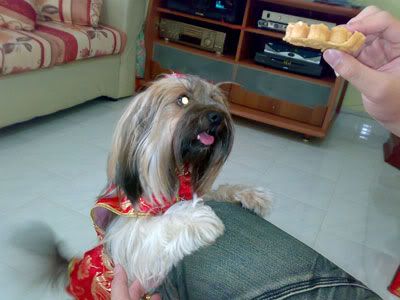 Back at mommy's aunt's place that night, they play with cards again! What is so fun about those cards? They played again the next day... I am so bored....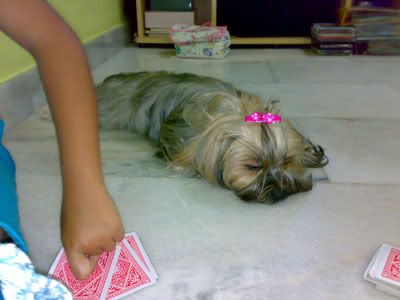 Basically its not fun here because when they play cards, they ignore me!!!!