This is what happened when mommy wants to vacuum or mop the floor..
Note: Picture was taken before Miki was groomed :)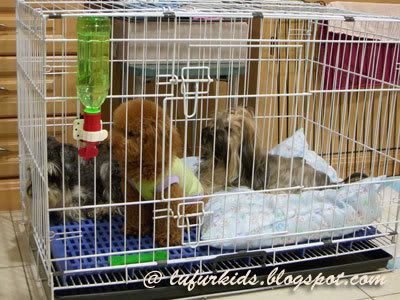 Somebody, please rescue us!
Lexus is the most
ganjiong
one, because he sticks to mom a lot! If mom is not in his sight, he starts to cry. What a baby boy...