As promised, some of my grooming photos. It is boring on the table, and mommy thought I am a not-moving-toy, keep snapping my photos!
I look nice or not? My fur looks so soft right? Mommy says she don't know my fur is that long, because she seldom groom me on a table. She keep spread my fur like carpet on the table.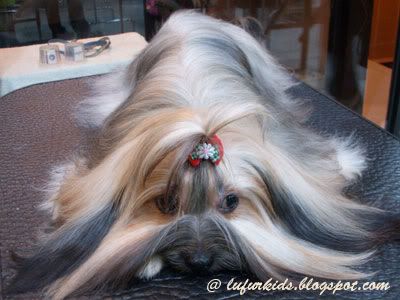 You see la, mommy took my photos till I fall asleep she also haven't finish.
Closing the eyes dy... but still need to maintain my pretty look!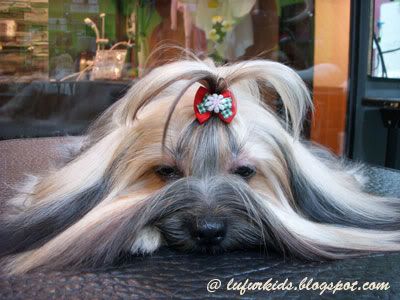 Oh yah, the groomer is actually my mommy =) She is taking grooming course in Pets Icon.
BTW, today mommy very not in good mood. I know someone bully her but I don't know who. Anybody can teach me how to make her feel better? All I know is just kiss her... feel so bad can't help my mommy to feel better.