Ok, its been long.. but here it is! The first day of CNY aka chor yat!
The first thing of the day! Dressing up for CNY!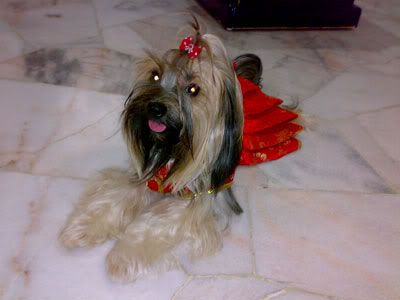 Another shot!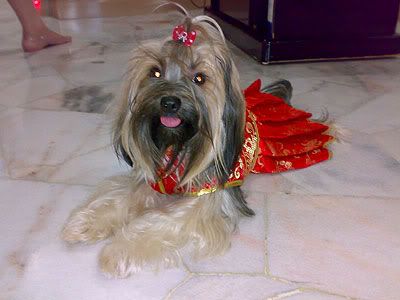 Another side!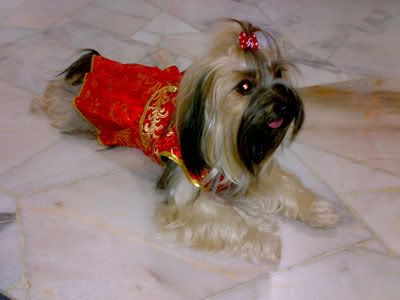 Mommy friends come visiting, and keep on snapping pictures with me. Tiring la.. and my eyes so blur with the flash!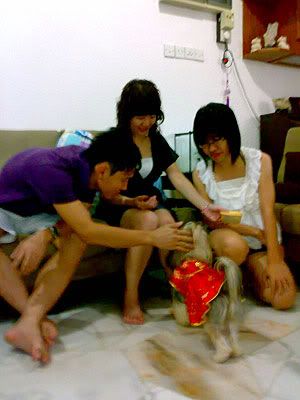 They are cheating me with food! Keep ask me to
dorjie
...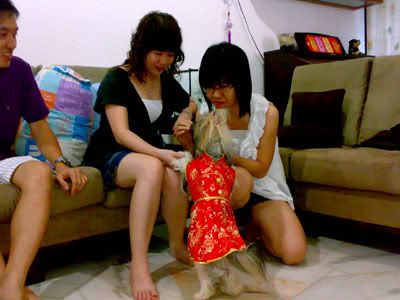 This
jiejie
very scare of me still want to take picture with me. See how she hold me? I almost fall down dy! And my ghost eye... stupid mommy, don't know how to take nice photo.
And then later at the night, mommy brings me to her aunt's house. When we reached, I heard something very loud and noisy! Looks like a monster dance!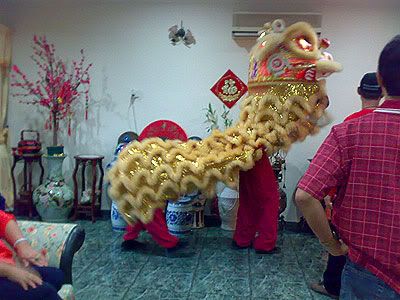 So scary... that monster even come near to me, passing mandarin orange to mommy by his mouth (mommy was hugging me).. I thought the monster want to eat me! When mommy put me on the floor after the monster left.. I run all around looking place to hide. So scared...
But mommy fast fast catch me and put me on the sofa. I feel safer here...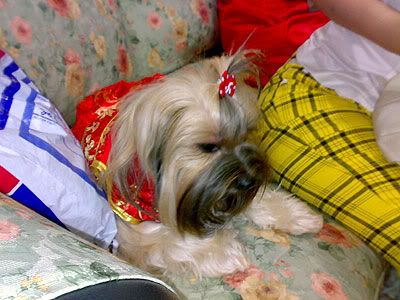 Then this little
jiejie
keep hugs me like I'm her barbie doll..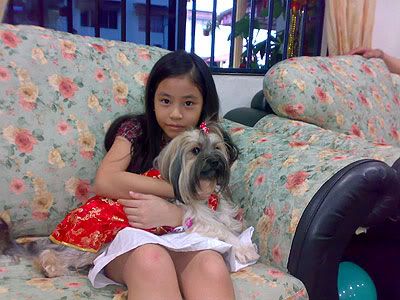 And this
leng lui ah yi
gave me ANG PAO! I'm so happy! Actually I think mommy happier.. and that little boy keep want to chase me.
After I spend some hours there at mommy's aunt's house.. we went home liao... and I take a long nap.. because its a tiring day!