Hi hi.. its been long since I update my blog. You know what happen? All is mommy's fault! She brought the laptop onto her bed, and when she can lay down on bed using the laptop forever! So I don't have the chance to blog!
Mom (YL): LOL actually I am feeling too comfortable on the bed, and lazy to wake up to take cameras to upload photos... each night...
Ok, so I shall just upload whatever its over, just to spice up a bit of this neglected blog. Just enjoy the photos =P, as I don't even remember what actually happened =)
Random photos during the Poodle Gathering on 22nd March at Central Park.
Photos grab from:
Sinv's Blog
Flying Lexus
Me
lou gai
cause mommy scold me for barking at other dogs...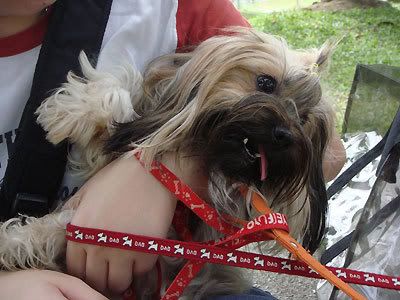 Tired me!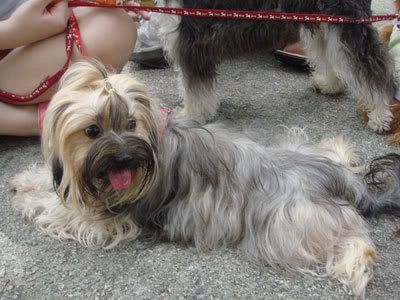 Tired Lexus...
Me & Miki!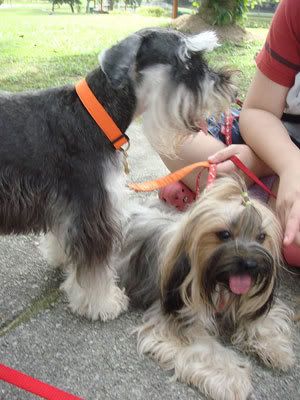 Caught Amos humping Lexus!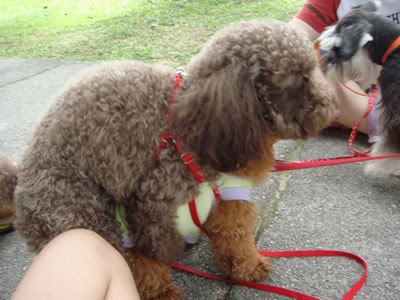 Ok, that's a short day at the park AGAIN! We don't get to walk around much because Miki is just soooo noisy! Mom, just don't bring her next time, ok?!