Remember I talked about having a brother? Finally I guess I should do some introduction about him!
Name: Lexus
Nickname: XusXus, Xus.. Baby.. BB.. Boy!
Breed: Toy Poodle (Red)
Birthday: 4 August 2008
Gender: my brother.. what do you think its his gender? =)
Weigh: approx. 2.5kg
Mommy adopted him few weeks back. He is very sticky to mom... I don't quite like him in the beginning, but now I like to play with him :)
This is how he looks like when he first reach our place. I think he looks silly!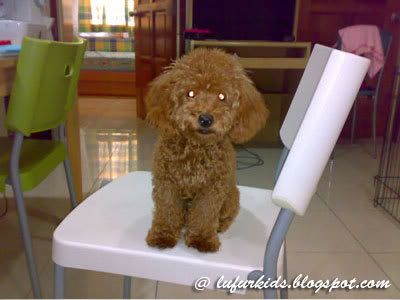 Pretty me, ugly him!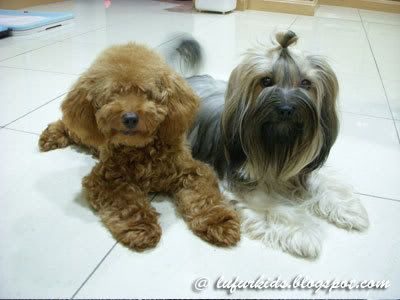 After first bath at our place...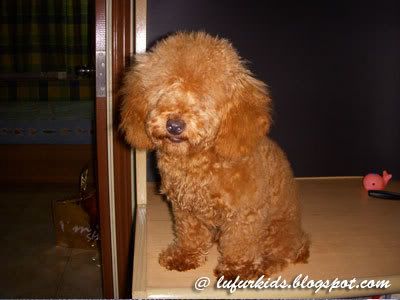 Can't see the eyes at all! He need to be groom!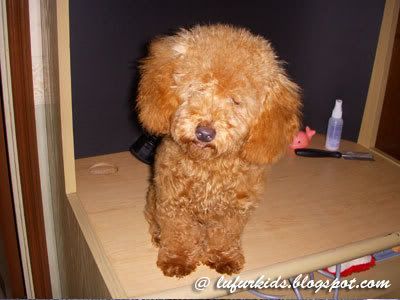 Must do like this only can see his eyes...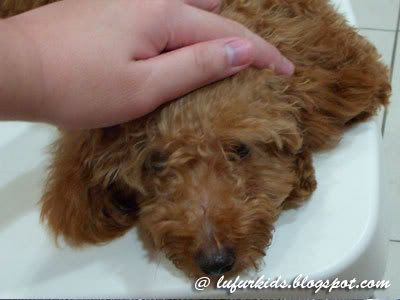 His sanitary fur... mommy shaved him down there. Mommy says he always wet wet down there after he pee pee...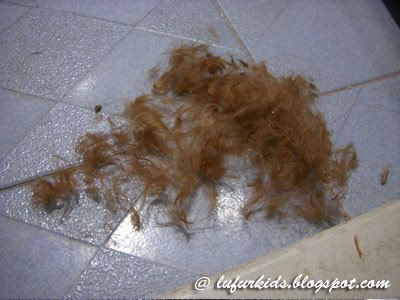 Xus prepared to be groom... can't see eyes!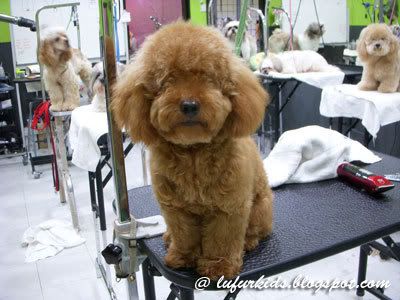 Tadah.... he looks a lot better now :p He is groomed by mommy's teacher, Valerie. Mommy haven't learn how to cut poodle YET. Valerie jie only groom Xus's head, and he looks like a make over!
This is how he looks like when he sleeps...
He likes to pose for mommy to take photo!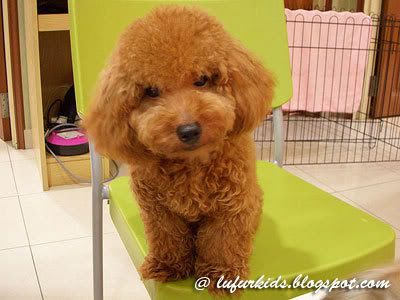 At the end of intro-ing him, let me show you my picture! This is taken before I am being groomed the other day =)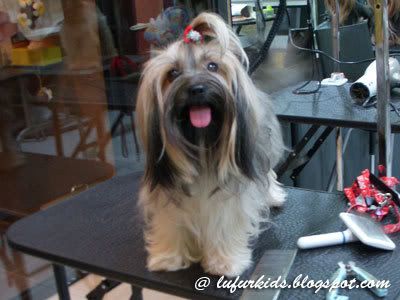 Till then!