See what is this?
Mommy got so much angpao! I asked her to give me but she ignore me. And force me to take pictures with HER angpao...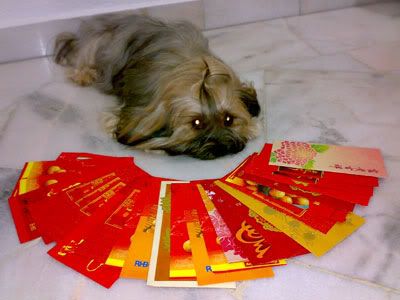 This mommy got nothing better to do..
I'm falling asleep waiting for her!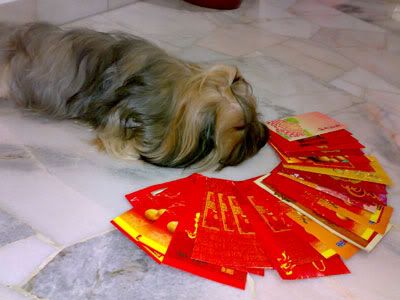 Pray hard mommy will buy more nice food for me!