Mom brought us 3 to the park yesterday. Chris
jie
say mommy so ambitious bringing us THREE alone... but to mom, she say she is just being fair, when she still have the energy to do so. I love her so much!
This is the few photos taken by other people, that mommy grab from the forum. Mommy took some of our photos too, but she is too tired to upload it tonight for me. I haven't learn how to upload it from the camera.
So, let's enjoy this photos first!
This is me and the GR I dislike. I keep bark at him/her. I don't feel that he/she is nice hmm.... and that's Lexus beside me.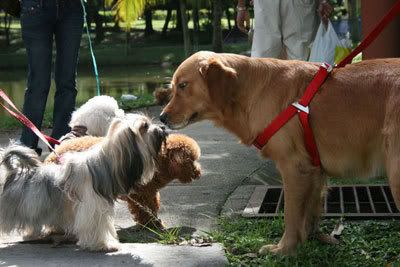 This is Miki, and me & Lexus at the back. Miki gets quite a bit of attention too!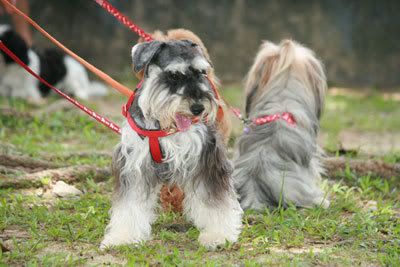 For the first time I feel Miki is so gorgeous! Which means, mommy's photography skills BAD! And that's Lexus's BUTT!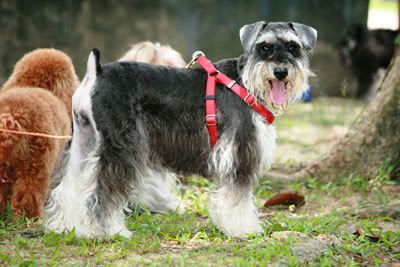 Here's one more.. while we were walking..
Hmm.. couldn't find a photo with Lexus face... he is not handsome enough to grab attention! He just know how to cheat for food from people!
Will update more once mommy load the photos.