Dearest gorgor jiejie, I am Sushi here. Don't know what's wrong with mommy, took my picture for so many days still don't want to post up. Let me show you my pretty pictures!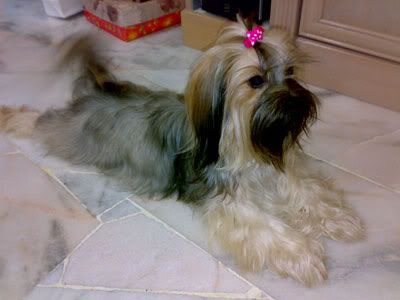 Another shot! I am great at posing, am I?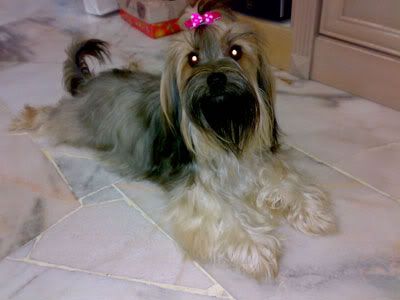 Do you notice my hairclip?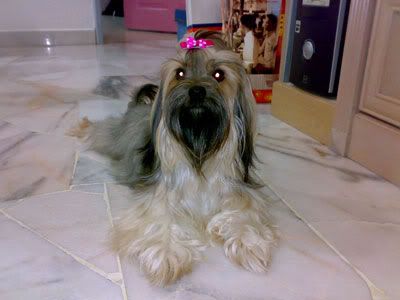 See properly... the pink colour one!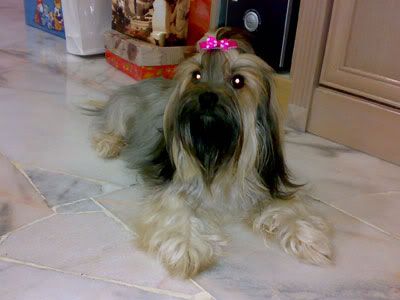 This pink clip is the newest mommy bought for me. It looks so nice on me. Even
pohpoh
also said I pretty and she jealous I got more clips than her.
I hope mommy will buy more pinky clips for me!