Today, mommy was busy sewing and don't bother me and Miki at all. At first I was so mad because she is not playing with me. Finally I found out what she was doing! I got my new bed!
Actually my bed disappeared for about a week already. Don't know where it gone. But never mind, I got my new bed now! Wee~
Mommy: I tear the old bed apart because it was too dirty, and recycle the polyester for her new bed.
Let me test my new bed:
Wow, its so comfy!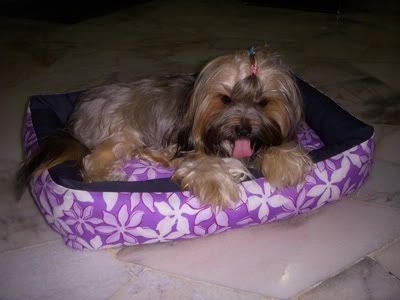 And mommy non-stop snapping my pictures. This bed is just so tasty nice!
Yawnz... Mommy, I feel like sleeping...
Hmm.. what should I do now?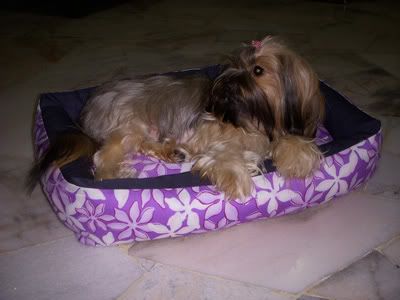 Sleep.......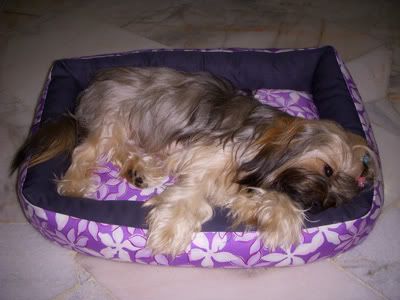 Mommy, I want to sleep! Stop snapping my picture!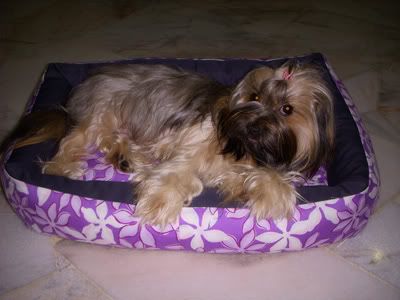 This mommy is annoying. The flashy things are disturbing my eyes!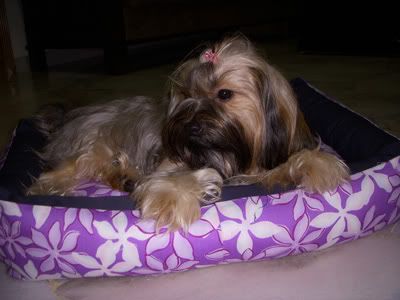 But this bed is real comfy... I shall just sleep.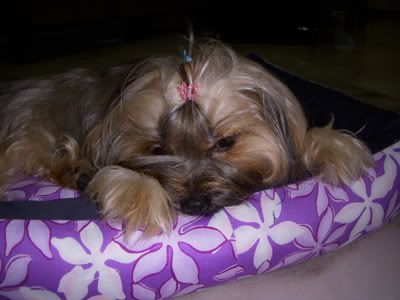 Not long after that, mommy shoo me away, and she put the bed in the cage. So what I did next? I run to the cage and sleep!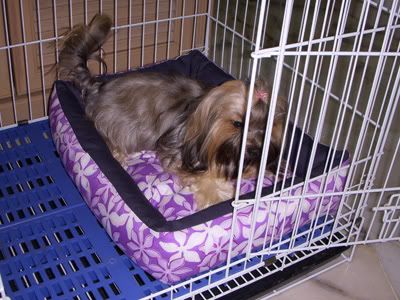 Ask mommy don't disturb me!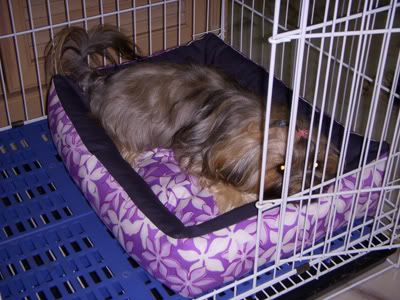 I tell you, Miki jealous with my new bed!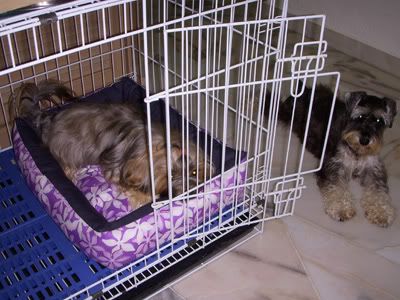 What is she jealous about? She got TWO bed back in baapii's place. And this is my only bed.
This bed is just too comfy. Do you have one?