It seems that each time I do Green Purees worth a post of blog HAHA :) But this time a little bit different. I am using another blender. Its my mom's. I made this on Sunday.
I only get 3 types this time, because it is kinda limited in The Store supermarket XD I should have go to the hypermarket instead. Or better still, the wet market.
I got some Green Mustard, Red Spinach (why red?) and Carrot. Everytime I make puree I try not to use the same vegetables.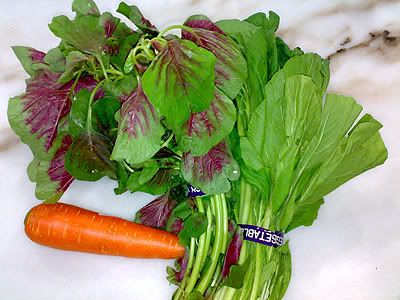 Then I put part of them into the blender and blend. (After wash)
I tried but it is not very successful. Blending leaves is not easy. So I take them out, and I put only carrot and the stem of the greens, it is easier to "run" in the blender. After they become mushy, then only I add in the leaves.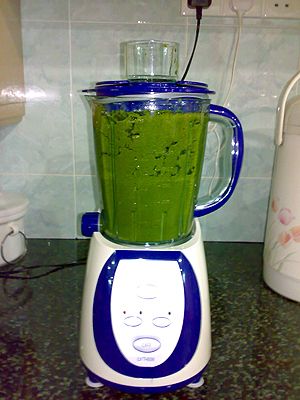 This is the result: