La La La... Finally back to blogging. Mommy no mood wor... ask me
gaotim
the blogging myself. Might as well ask her to let me be the blog boss hoh?
Lemme check what photos did mommy take.
I went to mommy's ah-ma's house. Meaning, my tai-ah-ma's house. But I never seen her before, because mommy said she went to somewhere very pretty.
I heard something...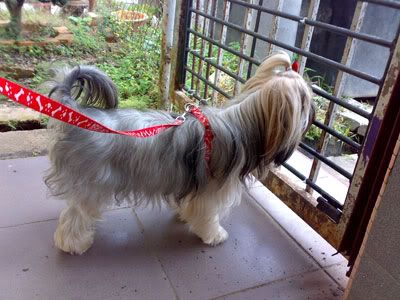 Who's barking there?
Its a fatty Shih Tzu next door! The owner said the Shih Tzu very noisy... but I bark louder then her!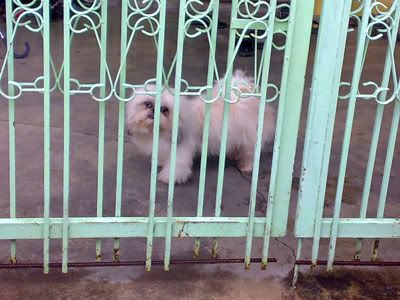 I just got chance to walk and explore awhile, when mommy decided to put me on the chair, because she said she wanna help in the kitchen.
*She lie, she just go and steal something to eat!*
See, she put me here:
At first I very
guai
... I sit down nicely and wait...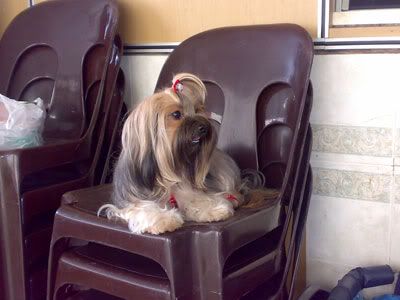 Then I smell something very nice from this direction... smell delicious!
I want to go down..... but its so high :(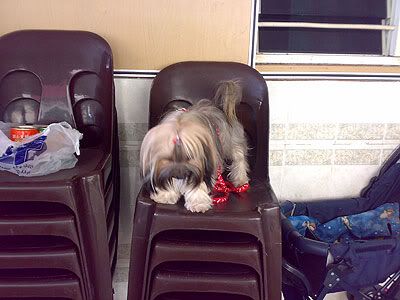 Luckily mommy never forget me, I got my carrrrrot!!! YUMMMM!
After awhile, mommy and some
jiejie
bring me for a walk. Got the chance to stretch myself a bit. Else I just have to sit on the chair :(
We are heading to a playground...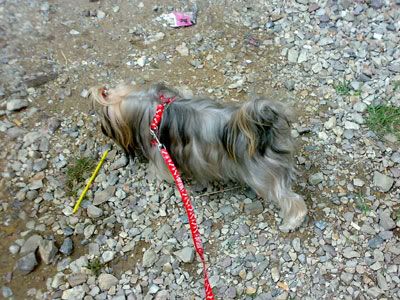 I'm playing the slide!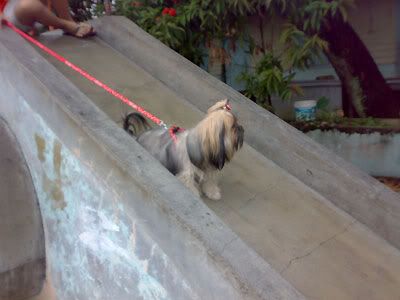 Its so fun! In the beginning I don't dare to slide down, but finally I conquered it! I just walk down the slide! Watch me in action!
Then, we return to tai-ah-ma's house. This
jiejie
keep hug me and telling stories how I conquer the slide.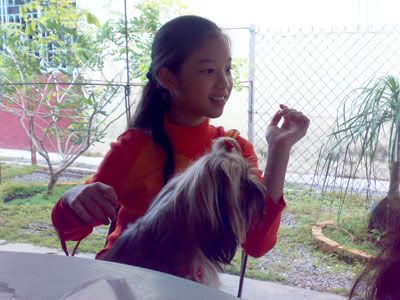 And keep praising me good girl...
After awhile, its finally meal time! Tai-ah-gong, mommy's uncles aunties... I also don't know how to call them... too complicated relationship. They call this "old generation" people table...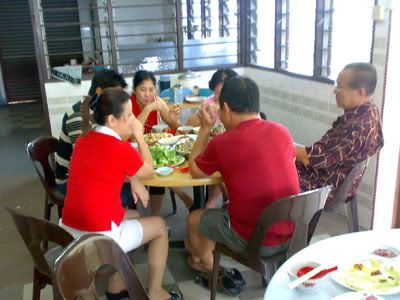 But its not my meal time..... I need to sit on the chair again! This time, with the leash tied to the chair. Mommy also
sot sot de
... so high I won't jump la!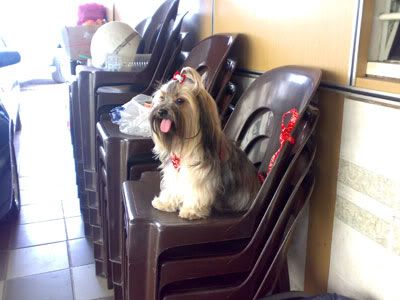 Why they eat so slow? I can finish my meal within 1 minute!
They very bad leh... can't finish the food at all! See this! So many left also don't want give me!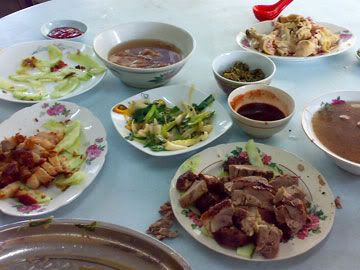 Only give me this small piece of lettuce!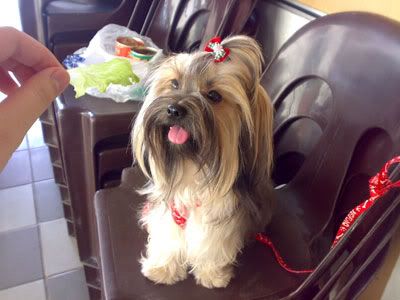 I also don't like to eat lettuce... I want that roast duck, or that steam chicken. BBQ pork also not bad! But I know mommy won't entertain me....
After that, I went to have a rest in the living room.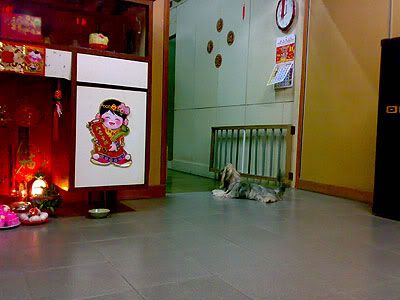 Close up: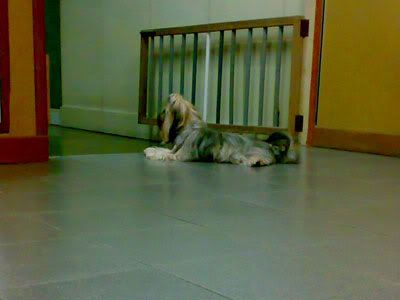 So fast dark already? Need go home lorr...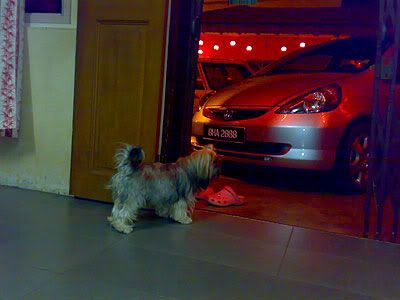 That's it for my 30th night! What about yours?
Next post shall continue with 初一
chor yatttt
story =)